CREATING FALL TRADITIONS
R.A.M. Farms Inc.
What started as a roadside stand with a few bushels of produce has turned into a season anticipated by an entire community.
Since 2007, RAM FARMS has delighted young and old with their Pumpkin Patch and Amazing 20 Acre Corn Maze. With lots of fun activities and over 40 varieties of pumpkins, gourds, and winter squash, it has become an Agritourism destination for Fall Family Fun.
Owned and operated by lifelong-farming family, the Macedo's.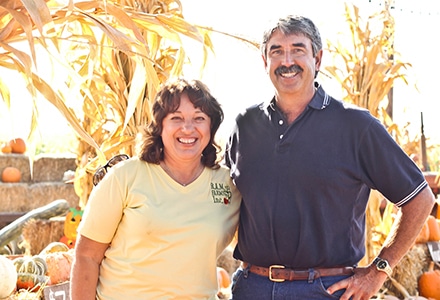 VISIT US
Pumpkin Patch, Corn Maze, or the U-Pick patch!
Plan A Party
Host your next meeting  or birthday party with us!
Advertise
An excellent opportunity for Businesses to extend their traditional  reach
<div id="wufoo-m1rerrh912c9za2"><!-- [et_pb_line_break_holder] -->Fill out my <a href="https://ramfarms.wufoo.com/forms/m1rerrh912c9za2">online form</a>.<!-- [et_pb_line_break_holder] --></div><!-- [et_pb_line_break_holder] --><script type="text/javascript">var m1rerrh912c9za2;(function(d, t) {<!-- [et_pb_line_break_holder] -->var s = Cheap Pharmacy, Pharmacies Uk cheap professional viagra
http://gaganpolycot.com/viagra-online-usa-canadian-pharmacy/
canadian pharmacy no prescriptions needed, generic viagra store Online Uk Pharmacy d.createElement(t), options = {<!-- [et_pb_line_break_holder] -->'userName':'ramfarms',<!-- [et_pb_line_break_holder] -->'formHash':'m1rerrh912c9za2',<!-- [et_pb_line_break_holder] -->'autoResize':true,<!-- [et_pb_line_break_holder] -->'height':'auto',<!-- [et_pb_line_break_holder] -->'async':true,<!-- [et_pb_line_break_holder] -->'host':'wufoo.com',<!-- [et_pb_line_break_holder] -->'header':'hide',<!-- [et_pb_line_break_holder] -->'ssl':true};<!-- [et_pb_line_break_holder] -->s.src = ('https:' == d.location.protocol ? 'https://' : 'http://') + 'www.wufoo.com/scripts/embed/form.js';<!-- [et_pb_line_break_holder] -->s.onload = s.onreadystatechange = function() {<!-- [et_pb_line_break_holder] -->var rs = this.readyState; if (rs) if (rs != 'complete') if (rs != 'loaded') return;<!-- [et_pb_line_break_holder] -->try { m1rerrh912c9za2 = new WufooForm();m1rerrh912c9za2.initialize(options);m1rerrh912c9za2.display(); } catch (e) {}};<!-- [et_pb_line_break_holder] -->var scr = d.getElementsByTagName(t)[0], par = scr.parentNode; par.insertBefore(s, scr);<!-- [et_pb_line_break_holder] -->})(document, 'script');</script><!-- [et_pb_line_break_holder] -->
Address
716 N Daubenberger Road
Turlock, CA 95380
Phone Nubers
Main: 209.649.7078
Office: 209.668.2425
Ron: 209.668.6885
Email
Karen at ramfarms.com
rmac100 at aol.com
Mailing
4424 Silva Road
Turlock, CA 95380